Meet the Doctors of Chiropractic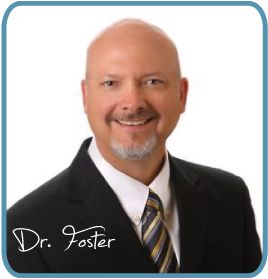 Meet Dr. Foster, certified doctor of chiropractic care in Boise, ID. A strong concern for the well-being of patients, a well trained staff, and the most modern equipment and procedures available for dealing with the suffering of low back and cervical pain is the combination of ingredients you'll find during your visit.
As part of the team, Dr. Foster follows the lead of Dr. Keith McKim, founder of McKim Chiropractic. On the leading edge of care for successfully treating low back pain and neck pain, Dr. McKim has devoted his life and practice to treating complex and chronic low back and neck pain conditions. As an experienced Doctor of Chiropractic, he specializes in treating those patients whose conditions would have traditionally made them candidates for surgery or other invasive treatments.
A second generation Dr. of Chiropractic in Boise, ID, Dr. Joshua McKim is bringing new ideas and technologies into McKim Chiropractic, with upgrades to the office computer system, advanced developments in chiropractic adjusting, and implementation of the DRS Protocol™. Dr. McKim uses his expert knowledge to bring harmony to the entire body with all the parts working together.
With over 32 years of combined practice and the treatment of over 20,000 patients, this Father/Son team, combined with our dedicated team of chiropractor doctors blend understanding of advanced technologies and many years of experience to offer you treatment procedures that are both proven and innovative.
Our Boise, ID Chiropractic Doctors proudly serve Meridian, ID & Eagle, ID too!