A Warm and Friendly Team
Our goal at McKim Chiropractic is to take care of you as a whole person. This includes creating a warm and friendly environment to start the healing process. Our top comment on patient surveys is how friendly and caring our team members are. We're here to serve and help you on your healing journey.
A Thorough Understanding of Your Problem
With every individual that we work with, our goal is to find the underlying causes of your health concerns. Depending on what is necessary, we utilize a combination of orthopedic testing, neurological testing, x-rays, standard blood-work, as well as the latest in developing laboratory testing. We perform an appropriate amount of testing, to understand your individual needs, before making care recommendations. We find that a thorough understanding of you as an individual is the key to obtaining phenomenal results.
Specific Individualized Recommendations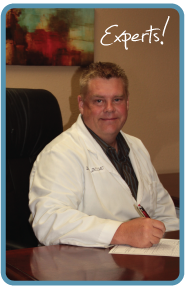 Once we have a thorough understanding of your health, we tailor specific individualized care recommendations. These recommendations may include chiropractic care, rehabilitation, electrical muscle stimulation, traction, the DRS protocol, diet, exercise, natural medicines, or other lifestyle changes. We find that matching care with cause is the key to happy patients.
A Lasting Relationship
Many of our patients have been relying on us for quality, natural healthcare for multiple decades. We've been there every step of the way since 1980 guiding, coaching, and treating when necessary. We have many families with three generations of family members working with us. Dad may have come in with his herniated disc from work, Grandma was able to get off her insulin working on her diabetes with us, little Bessy came in for her eczema, and the rest of the family comes in to maintain their health. In today's fragmented, fast paced world, our goal is to provide a stable environment to help meet your health needs with our natural approach.